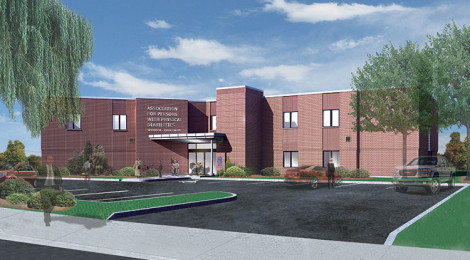 ---
New Administrative Offices and Training Centre for A.L.S.O.
---
The A.L.S.O. (Assisted Living Southwestern Ontario), formerly known as A.P.P.D., endeavored and completed the renovation to an existing facility located on Sandwich Street West in Windsor Ontario.
The AODA built environment standard (Accessibility for Ontarians with Disabilities Act), was the driving force and focus behind the design and renovations of the new facility. The built environment standard was incorporated in a range of items from widening doors, accessible work spaces, accessible washrooms, accessible kitchen, and reworking of the main entrance. It was our goal to provide a functional and accessible environment for all staff, volunteers, and visitors occupying the facility.

PROJECT DETAILS
Project size: 35,000 sq.ft.
Total value: $600,000
Key Features:
A.O.D.A. Standards
Fully Accessible
Architect:
Project Team:
Michael Di Maio
Valentino Mancini
Date Completed: June 2010
Owner:
(ALSO) formerly A.P.P.D.
---
Di Maio Design Associates Architect Inc.
---